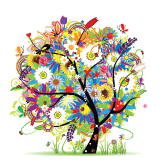 Neurodevelopmental Assessment & Consulting, LLC is now offering group therapy programs. Groups follow a cohort model, with participants enrolling in a specific number of sessions related to a specific topic. All group members are screened for appropriateness for the group prior to starting. Groups are conducted virtually via Zoom. See our current group options below and check back for additional options in the future!
Professionals with ADHD Group
Do any of these sound familiar?
You know what you want for yourself but can't seem to get started.
You start making progress toward a goal but find it hard to follow-through or see it to completion.
Making plans and setting priorities takes too much effort and feels overwhelming.
You are incredibly busy doing "things" but not making progress toward your personal goals.
You want to make a specific change in your life but don't know how to start or how you'll sustain it.
You work hard but can't seem to get organized.
Certain activities feel harder than they should.
These challenges all share a common underlying difficulty with self-regulation: the ability to act with intention and purpose.
Maybe you're a hard-working professional who is under a lot of stress. Maybe you're someone who holds yourself to high standards. Maybe you're juggling multiple, competing obligations between your personal and professional life and finding it hard to manage everything. Maybe you're neurodiverse and have difficulties with attention, focus, or concentration. Maybe your past experiences have led to negative and critical beliefs about yourself. Or maybe things just feel overwhelming sometimes and you just want some tools and strategies to get back on track.
The good news is that you can develop tools and strategies to help you improve your self-regulation. By setting up systems and evaluating your habits, patterns, and routines, you can start to be more intentional about which ones are working for and which ones might need some change or adjustment. This program is designed to do just that.
Over 12 weeks, you will increase your self-awareness and insight into your own self-regulation strengths and weaknesses. You will examine your current patterns, habits, and routines and evaluate which are working for you and which may need to change. You will then work on setting yourself up for success: developing the cognitive, behavioral, and emotional tools to make the changes that you want to make. Finally, you'll make sure that the changes you make are effective and sustainable for you.
Professionals with ADHD Group Curriculum:
Introduction/Program Overview
Making This Program Work for You
Module 1: Increasing Self-Awareness
Week 1: Assess Your Values and Understand the Stages of Change
Week 2: Assess Your Self-Regulation Skills (baseline)
Week 3: Assess Your Motivation
Week 4: Identify Your Behavior Chains and Choose Your Path
Module 2: Setting Yourself Up For Success
Week 5: Goal-Setting
Week 6: Cultivate Your Mindset (Cognitive Strategies)
Week 7: Take Action (Behavioral Strategies)
Week 8: Manage Your Feelings (Emotional Strategies)
Module 3: Making Your Changes Sustainable
Week 9: Incorporate Flexibility and Adaptability from the Outset
Week 10: Expect the Unexpected and Anticipate Setbacks
Week 11: Access Your Tools
Week 12: Iterate, Refine, and Adapt
Group Meeting Times: every other Friday, 9-10:30 am for 6 meetings
Dates:
April 8, 2022
April 22, 2022
May 6, 2022
May 20, 2022
June 3, 2022
June 17, 2022
Cost: $750 for the entire program
Note: Group programs are dependent upon sufficient enrollment and may be canceled if there is insufficient enrollment. Due to licensing laws and regulations, all group members must be present in an allowed state at the time of the meetings. Please click here for a list of states.
If you are interested in signing up for the Professionals with ADHD group, please click here and someone from our office will be in touch.