Providing Clarity to Grow, Bloom, and Thrive.
Neurodevelopmental Assessment & Consulting, LLC is a private practice that provides evaluation, treatment, and consultation services, with an emphasis on neurodevelopmental disorders and personal growth. The clinicians at our practice strongly believe in each person's ability to overcome challenges and reach their potential. As an intentionally small private practice, Neurodevelopmental Assessment & Consulting, LLC is able to provide a high level of personalized attention and individualized services.
Evaluations at Neurodevelopmental Assessment & Consulting, LLC are designed to meet your needs and answer your questions in an efficient and effective manner. By providing a comprehensive understanding of a person–their strengths, challenges, interests, and motivations–we can provide unparalleled guidance about next steps in education, career development, and treatment. Our clinicians are dedicated to providing evaluations that are comprehensive, clear, and of the highest quality.
Our treatment approach is grounded in the philosophy that everyone has the ability to make progress toward their goals. Our clinicians start by developing a thorough understanding of who you are and your goals for therapy. We then work collaboratively to develop strategies and take steps toward your goals. We have clinicians that specialize in a variety of areas with children, teens, and adults.
Our clinicians are also available for consultation services. Using their knowledge, expertise, and experience in a variety of settings, they are able to consult on a range of projects and situations. Our clinicians are dedicated to working in a collaborative and flexible manner with individuals with neurodevelopmental disorders and their families, other professionals, and organizations.
Our practice is out-of-network with most insurances. However, we have partnered with Reimbursify to help clients with out-of-network claims submissions. You can click here to verify and understand your insurance benefits, even before scheduling an appointment. If you would like to file a claim for reimbursement for a service we provided in our office, please click here.
"Start by doing what's necessary, then do what's possible, and suddenly you are doing the impossible."

– St. Francis of assisi
---
Please contact me to schedule a free initial consultation.
(215) 515-2388     |     Send Email
I look forward to helping you make the first step toward your well being.
---
Areas of Expertise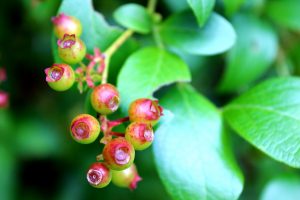 Clinicians at Neurodevelopmental Assessment and Consulting, LLC have expertise in the following areas: autism spectrum disorders (ASDs), learning differences and disabilities (including dyslexia, dyscalculia, and dysgraphia), attention difficulties and disorders (ADHD), developmental delays, intellectual disabilities, traumatic and acquired brain injuries, neurological and genetic disorders affecting learning and behavior, and mood and anxiety disorders.