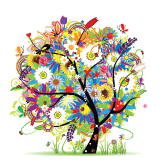 Clinicians at Neurodevelopmental Assessment & Consulting, LLC have several areas of specialty and expertise when it comes to therapy and counseling services. Upon scheduling, you will be matched with the clinician who best suits your needs and goals. Sessions are usually 45-50 minutes and can be held weekly or every other week. Book an appointment now.
Dr. Rosemarie Manfredi
Areas of specialty: ADHD or learning disabilities/differences, time management, organization, academic issues/study skills, establishing healthy routines, managing stress, finding a good career fit, balancing professional and personal responsibilities, setting priorities, increasing self-understanding
Population: Adults (18+)
Fee: $175/session. Dr. Manfredi accepts CareBridge EAP and Quest Behavioral Health as an in-network provider. Dr. Manfredi also offers a limited number of reduced-rate sessions ($60/hour) through Open Path Psychotherapy Collaborative for individuals facing financial hardship.
Availability: Mondays and Fridays between 9 am and 2 pm
Click here to join your scheduled appointment with Dr. Manfredi
Dr. jared mondelli
Areas of specialty: Individuals with traumatic brain injuries or acquired neurological impairments, academic issues/study skills, anxiety, depression, relationship issues
Population: Adults (18+)
Fee: $100/session. Dr. Mondelli works under Dr. Manfredi's supervision. As he is not yet licensed, his services are not able to be billed to insurance or reimbursed through out-of-network benefits.
Availability: Fridays between 9 am and 4 pm
Click here to join your scheduled appointment with Dr. Mondelli