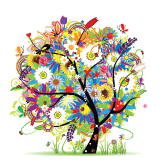 Clinicians at Neurodevelopmental Assessment & Consulting, LLC have several areas of specialty and expertise when it comes to therapy and counseling services. Upon scheduling, you will be matched with the clinician who best suits your needs and goals. Sessions are usually 45-50 minutes and can be held weekly or every other week. Book an appointment now.
Dr. Rosemarie Manfredi
Areas of specialty: ADHD or learning disabilities/differences, time management, organization, academic issues/study skills, establishing healthy routines, managing stress, finding a good career fit, balancing professional and personal responsibilities, setting priorities, increasing self-understanding
Population: Adults (18+)
Fee: $185/session. Dr. Manfredi accepts CareBridge EAP, Modern Health, and Quest Behavioral Health as an in-network provider. Dr. Manfredi also offers a limited number of reduced-rate sessions ($60/hour) through Open Path Psychotherapy Collaborative for individuals facing financial hardship.
Availability: Dr. Manfredi is no longer accepting new clients for individual therapy. She is only accepting new clients for evaluations.
Click here to join your scheduled appointment with Dr. Manfredi
Dr. Gary Beard
Areas of specialty: Child/teen issues, parent coaching/consultation for behavioral challenges, anxiety, depression, individuals with neurodevelopmental conditions transitioning to increasing levels of independence
Population: Children, teens, adults
Fee: $185/session
Availability: Wednesdays, 10 am-5 pm by appointment
Click here to join your scheduled appointment with Dr. Beard
Ms. D'anne Lewis
Areas of specialty: Child/teen issues, parent coaching/consultation for behavioral challenges, educational consultations, academic/executive functioning coaching
Population: children and teens (ages 5-21)
Fee: $185/session
Availability: Fridays, 2-5 pm and every other Saturday, 10 am-3 pm by appointment
Click here to join your scheduled appointment with Ms. Lewis
Dr. Jennifer Mclaren
Areas of specialty: therapy for neurodiverse children, teens, and young adults, with a specialty in working with individuals with autism spectrum disorders, attention-deficit/hyperactivity disorder, or learning disabilities; teenage psychosis; working with individuals with significant cognitive and/or language limitations and their families; special needs parent training/family adjustment; social skills training; obsessive-compulsive disorder; teens with depression/anxiety; and building resiliency
Population: Children, teens, and young adults; parents of special needs children/teens
Fee: $185/session
Availability: Tuesdays and Thursdays, 2:30-6:30 pm by appointment
Click here to join your scheduled appointment with Dr. McLaren