Dr. Manfredi is a highly-trained and experienced neuropsychologist and school psychologist. Her expertise is in the impact of neurodevelopmental disorders on learning, development, and behavior throughout the lifespan. She has been recognized and admitted as an expert witness in educational due process hearings.
"Challenges are what make life interesting, overcoming them is what makes life meaningful."

– Joshua j. marine
Specialized Training and Experience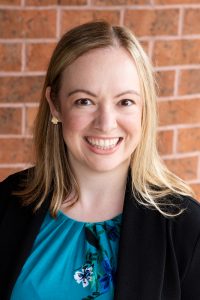 I received my doctorate in clinical psychology from Widener University in 2009. As part of my training, I completed concentrations in school psychology and neuropsychology. I completed an APA-accredited internship through Widener University's Institute for Graduate Clinical Psychology, with rotations at a private practice in neuropsychology in Bryn Mawr, PA and in the Department of Neurology at St. Christopher's Hospital for Children in north Philadelphia. Following completion of my doctoral studies, I completed a 2 year postdoctoral fellowship in the Center for Autism Research at the Children's Hospital of Philadelphia (CHOP), where I was a LEND (Leadership Education in Neurodevelopmental Disabilities) fellow. After completing my fellowship and getting licensed as a psychologist, I took a faculty position at Chestnut Hill College, where I developed a post-bachelor's certificate program focused on adults with autism spectrum disorders, taught classes on autism spectrum disorders and the assessment of neurodevelopmental disorders in the master's and doctoral psychology departments, and served as the Training Director for the APA-accredited doctoral internship consortium. While at Chestnut Hill College, I also remained active in clinical work, serving as a consultant to Cora Services, Green Tree School and Services, and a program providing evaluation services to military families. After leaving my academic position, I worked as the Director of Clinical Research for the Selective Mutism Research Institute/SMart Center. I also worked for the AJ Drexel Autism Institute at Drexel University, where I completed 4-6 autism spectrum disorder evaluations per week for children ages 3-6 referred by early intervention programs in Philadelphia. I opened Neurodevelopmental Assessment and Consulting, LLC in 2015 and have been in private practice full-time since 2019.
Education & Credentials:
Certified School Psychologist (PA; since 2008)
Licensed Psychologist, License #: PS016960 (PA; since 2011)
National Register of Health Service Psychologists (since 2014)
Licensed Psychologist, License #: B1-0001022 (DE; since 2015)
Highlands Certified Consultant, The Highlands Company (since 2020)
Authority to Practice Interjurisdictional Telepsychology (APIT) credential (since 2020): allows telepsychology practice in multiple states; click here for more information
ADHD-Certified Clinical Services Professional (ADHD-CCSP; since 2020)
Education: Psy.D. in Clinical Psychology with concentrations in Neuropsychology and School Psychology, Widener University, 2009
M.A. in Clinical Psychology, Widener University, 2007
B.A. in Psychology, Montclair State University, 2003