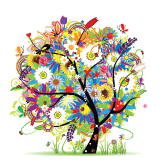 Our office provides virtual services for academic/executive functioning coaching, therapy, career assessments, and limited evaluation services. Virtual services allow those who need evaluations, career assessments, or coaching services in a timely and efficient manner to have them completed and reduce the travel burden for those who are not local to our office. For assessments and evaluations, if the clinician is unable to make a diagnostic determination or has reduced confidence in the diagnostic conclusions, families will be offered the opportunity for follow-up in-person testing at a reduced rate. For coaching/therapy services, our clinicians will assess the appropriateness of conducting services virtually based on your needs and concerns. If remote services are not recommended at this time, referrals may be made to local providers.
All virtual evaluations will include a clinical interview and developmental history completed via telehealth platforms and completion of electronic rating scales. Evaluations may also include tests and assessments that have been specifically designed for remote administration, in order to preserve the integrity of the evaluation. Our practice currently offers the following virtual evaluation services:
Career assessments for ages 16 and up: $500
Autism spectrum disorder diagnostic evaluations for ages 3-7 only: $1000
For more information about academic/executive function coaching or therapy services, please click here.
Dr. Manfredi has an Authority to Practice Interjurisdictional Telepsychology (APIT) credential, which allows her to practice telepsychology in the states listed below. In order to be eligible for virtual services, you must be located within one of the states below at the time of service:
Alabama
Arizona
Arkansas
Colorado
Delaware
District of Columbia
Georgia
Illinois
Kansas (starting January 1, 2022)
Kentucky
Maine
Maryland
Minnesota
Missouri
Nebraska
Nevada
New Hampshire
New Jersey
North Carolina
Ohio
Oklahoma
Pennsylvania
Tennessee
Texas
Utah
Virginia
West Virginia
Dr. Trudel is licensed in Pennsylvania and Delaware and can provide virtual services to individuals located in either of those states at the time of service. Dr. Balko and Dr. Beard are licensed in Pennsylvania and can provide virtual services to individuals within that state at the time of service.
Dr. Mondelli is not able to provide virtual services at this time. All services with him will be in-person.