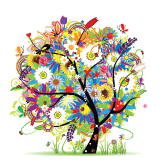 Our clinicians offer a range of consultation services to individuals with neurodevelopmental disorders and their families, other professionals, and organizations. The following are common consultation services offered:
Professional Consultation: Consultation with other practitioners or organizations. Consultations include, but are not limited to, consultation regarding diagnosis and assessment, assessment-based service delivery and clinical practice, autism spectrum disorders (ASDs), accommodations for individuals with neurodevelopmental disorders in educational and work settings, program development and evaluation, and staff training. Consultation is available with Rosemarie Manfredi, Psy.D. Rate: $150/hour.
Documentation Review and Consultation: Our clinicians are available to review IEPs, previous evaluations, and other relevant medical and educational documentation and make clinical recommendations. Rate: $275/hour for a school psychologist and $300/hour for a neuropsychologist.
Forensic Documentation Review and Consultation: Dr. Manfredi is available to review clinical documentation for legal/forensic cases, disability reviews, or other matters. Please contact the office to discuss further. Rate: varies, depending on the nature of the review. For documentation reviews, above hourly rate applies. Fees for conducting IMEs and/or providing testimony or participating in depositions vary. Flat rate testimony fees are available for virtual testimony (includes up to 2 hours of remote testimony, 1 hour preparation with attorney, and up to 2 hours of case preparation and review). In-person testimony is billed hourly for all time spent out of the office (including all travel time), with a 4-hour minimum.
All of these services can be completed in-person or virtually. Book an appointment online now.