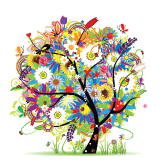 Disability evaluations are designed for adults to evaluate the functional impact of a particular psychological or neurodevelopmental condition on independent living skills, vocational/work skills, and decision-making capacity. These evaluations can be an important component of guardianship determinations, as well as in making a determination of disability status for Social Security or other program eligibility.
Basic Disability Evaluation: This evaluation is most appropriate for those who have documented neurodevelopmental conditions, starting from childhood. It includes a comprehensive clinical interview/developmental history, review of previous records, updated intellectual abilities assessment, social-emotional screening, measures of daily living and adaptive skills, and assessment of functional impairment. This evaluation typically requires 5-6 hours of testing with the patient and is usually broken up over 2-3 visits. Cost of evaluation: $2750.
For those who have more subtle levels of difficulty that might not be fully captured by the basic disability evaluation, we recommend doing a comprehensive neuropsychological evaluation.